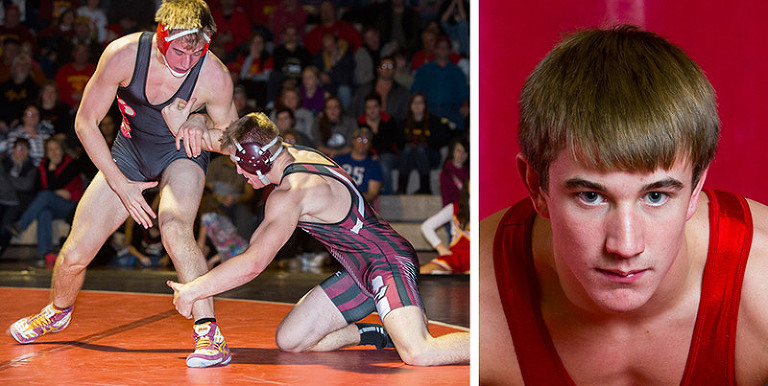 Full Name
Gregory James Skon
Birthday
March 27, 1995
Parents/Guardians
Sandy Tritz and Gary Skon
What advice would you give to young wrestlers?
Don't quit. Just keep wrestling.
To date, what is your most memorable match and why?
Freshman year JV match against La Crosse Logan.  I was losing the match and with 30 seconds left in the third, I jap wizarded the guy to his back to get the win.
What is the single biggest thing that wrestling has taught you about life?
To never give up.  Keep working hard to improve yourself.
List three things fans may not know about you, but should.
I practice in spandex.  I can't spell to save my life.  I like science.
How have you improved from last season to this one?  What helped that improvement?
I'm quicker and stronger.  Wrestling in the offseason.
What person has had the biggest impact on your wrestling career and why?
Coach Larson.  He's pushed me all four years to wrestle in the offseason.
Favorite Movie of all time?
Lord of the Rings
Dream date?
Long walk on a beach, right at sunset.
Favorite athlete?
Anthony Robles
Favorite sport outside of wrestling?
Greco/Freestyle
When I'm not wrestling…
I'm playing Call of Duty