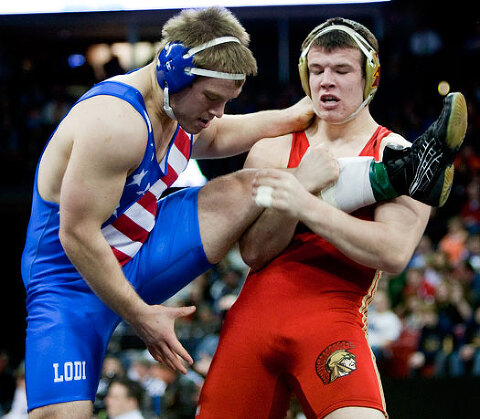 Spartan alum and 2010 state champion Matt Tourdot, a redshirt sophomore wrestling heavyweight at Old Dominion, cracked the national rankings this week for the first time in his collegiate career.  Tourdot checks in at 26th according to WrestlingReport.com.
On the year, Tourdot is 11-6 with 85 team points.  Four of Tourdot's losses on the year have come to the 9th, 3rd, 12th and 20th ranked wrestlers at his weight class and many of those matches were close.  Over his career at Old Dominion, Tourdot is 28-19.  With Tourdot's entry into the rankings, it's believed to be the first time a wrestler from Sparta, WI has been national ranked at the division one level.  Congrats to Matt Tourdot on this latest accomplishment!  Keep checking Spartanwrestling.com for the latest updates on alumni wrestling at the collegiate level.
To see the full WrestlingReport.com rankings, click here.