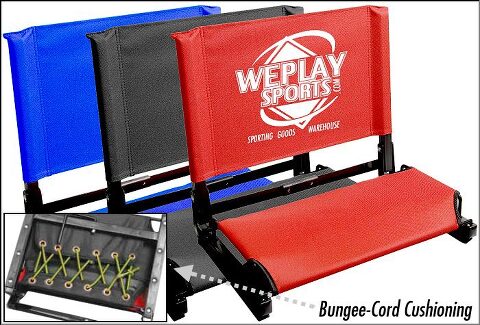 The Sparta Wrestling Club is now selling stadium chairs.  That's right.  You can now preserve your backside while showing what side you support at every tournament and dual Sparta competes in.  Here is a description of the seats from the manufacturer…
Unique bungee-cord cushioning acts as a personal hammock for the fanny. Durable steel frame construction, along with the tough Cordova canvas makes the Stadium Chair the best in any league. Fits virtually any metal or wooden bench-like bleacher or turn it into your own personal, portable chair.

The cost?  $50 a chair.  The ones you'll be ordering will be red with a Spartan logo on them.  If you'd like to order one, here's how!  Email Amy Burkhalter at betcher16@hotmail.com and she'll start the process.